ABSTRACT
This UX project was focused on redesigning the Habitat for Humanity website for its branch located in Morris, New Jersey.  The user research included surveys, interviews, and usability testing to better understand how users interact with the current website and this enabled the identification of the needs and pain points of Habitat for Humanity's target audience. 
The redesigned website features a modern, responsive design that is optimized for mobile devices. The new homepage includes clear and concise calls-to-action that encourage users to donate, volunteer, or learn more about Habitat for Humanity's mission. The website also features improved navigation and search functionality to make it easier for users to find the information they need.
The visual design of the site focused on creating a consistent and visually appealing design language across the website through the use of color palettes and typography that aligned with Habitat for Humanity's brand guidelines. The layout was optimized for readability and usability, with a focus on clear hierarchy and visual organization of content.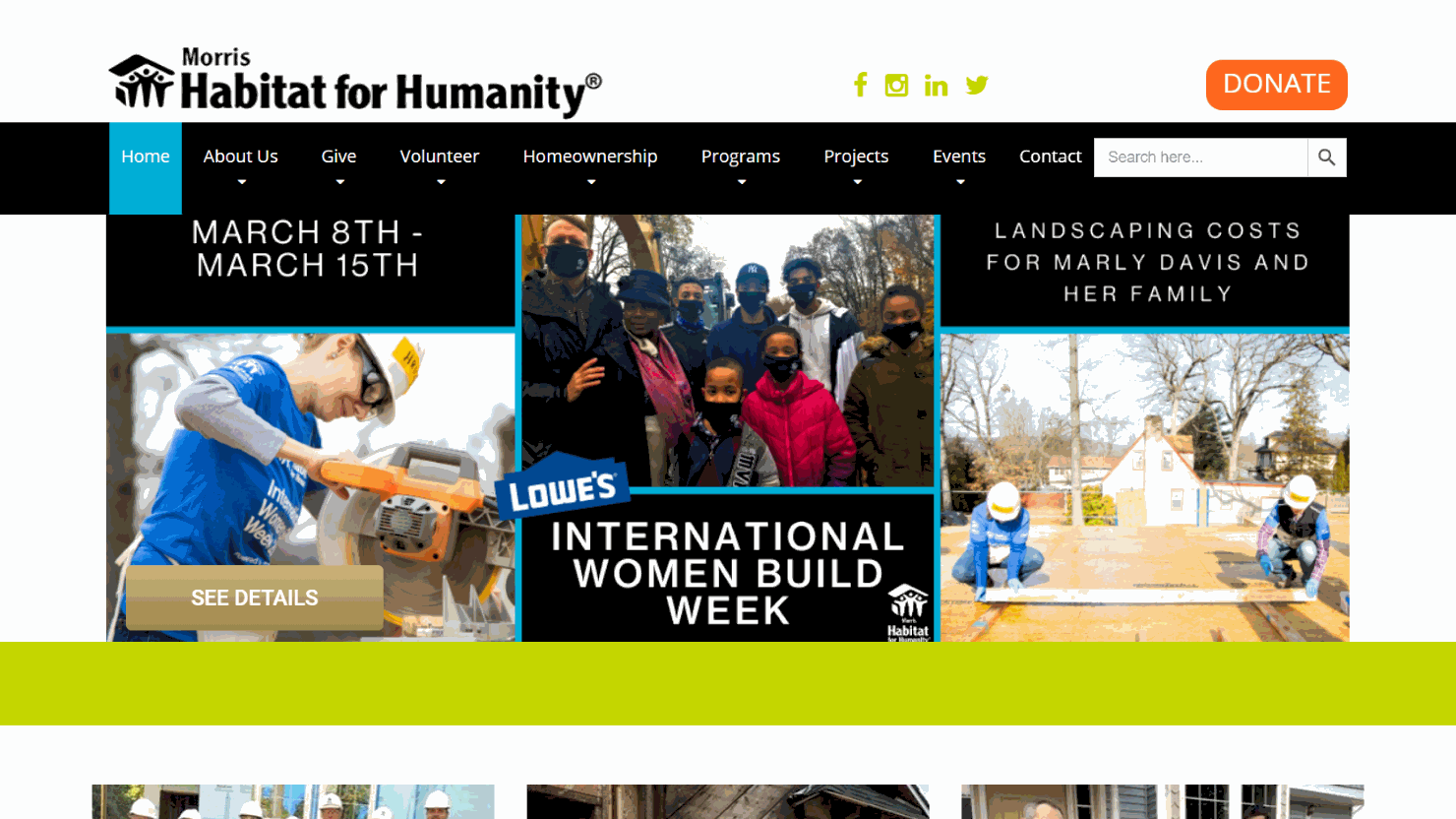 PROTOTYPING & WIREFRAMING