The synergy of art, technology, and creativity in human-centered design truly captivates me. I've been graced with a journey enriched by education in both India and the USA.
Beginning in India, I delved into architecture, gradually realizing the pivotal role of users in design. This revelation fueled my curiosity, prompting my move to the USA. At Pratt Institute, I embraced Industrial Design, delving into these concepts once more, now with a focus on products and technology. My journey progressed further as I honed my skills in User Experience and Interface Design at Columbia University.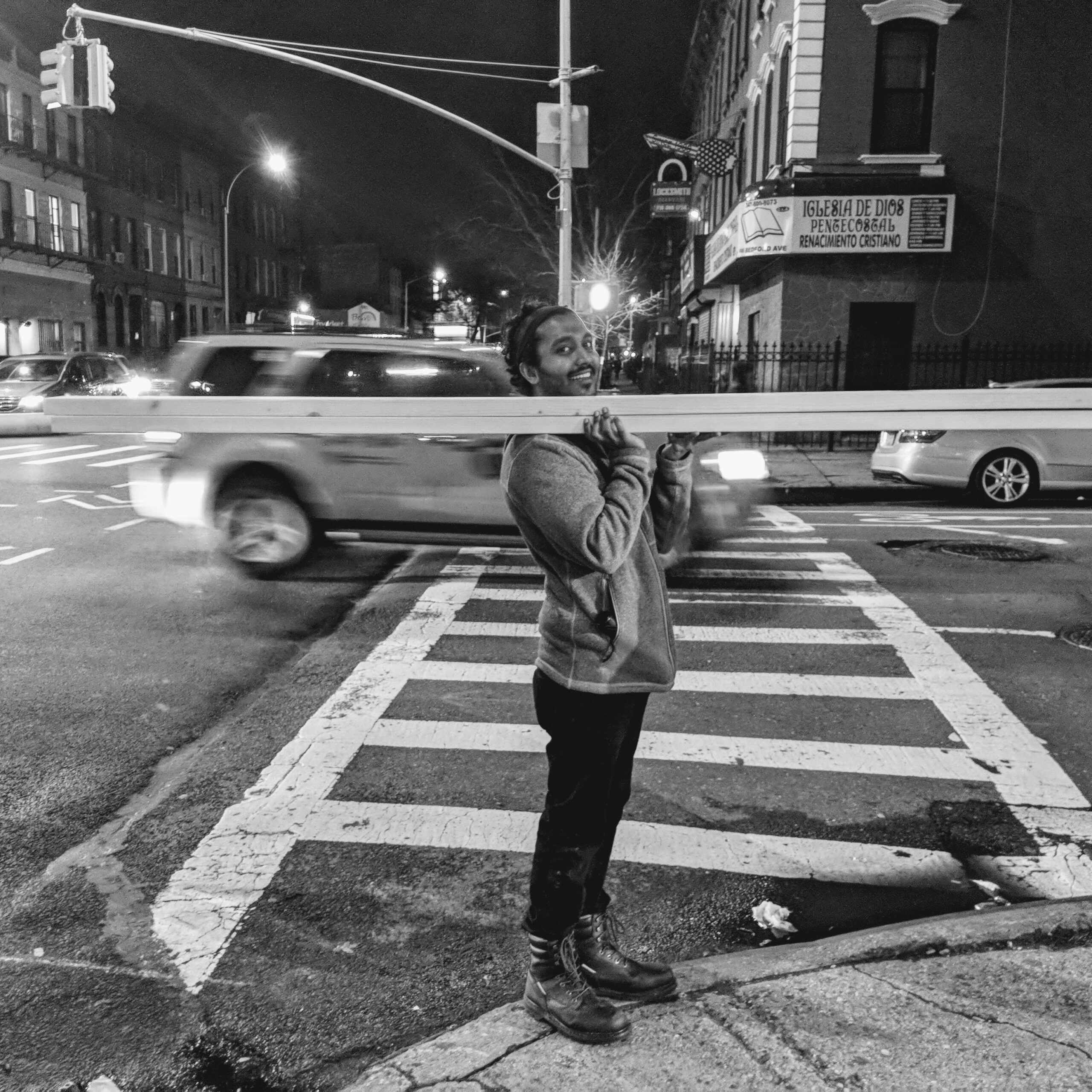 Presently I am focused on crafting engaging and effective user experiences across a variety of products and services at BOSCH. Over nearly a decade, I've had a natural evolution of my career where I refined my aesthetic sense, became proficient in inclusive design, and embraced diverse challenges. From the entrepreneurial vigor of the USA to high-pressure problem-solving in rapidly growing India and the German precision of Bosch, each phase shaped valuable learning and molded my growth.
Beyond design, my passions include music, spicy cuisine, sports, solving Rubik's cubes, meticulous organization, and humor. Driven by an unceasing desire for growth, my aim is to create designs that are not just functional, but also enjoyable, sustainable and inclusive.
Currently based in Helsinki, I'm exploring opportunities across Nordic/Scandinavian countries drawn to the effortless fusion of human-centered innovation and planet-friendly ethos, a blend that truly inspires me. I'm driven to advance my path in useful and empathic design, tending to both the planet and fellow humans. 
 UX Strategy    Project Management   UX Research (Qualitative + Quantitative)   Data Synthesis   Data Visualization   UX Insight Generation   Service Design   UX Design   Interaction Design   UI Design   Information Architecture   Wireframing   Mockups   Prototyping   UX Writing   Usability Testing   Pricing Models   Agile Methodologies   Rapid Prototyping (Physical) 
 UX Strategy    Project Management 
 UX Research (Qual + Quant) 
 Data Synthesis   Data Visualization 
 UX Insight Generation   Top Findings 
 Service Design   UX Design 
 Interaction Design   UI Design 
 Information Architecture   User Flows 
 Wireframing   Mockups   UX Writing 
 Prototyping   Usability Testing 
 Pricing Models   Agile Methodologies 
 Rapid Prototyping (Physical) 
Senior UX Designer + Researcher
Robert Bosch GmbH, Bangalore, India | 2021-Present
Industrial Designer
Jett 3D, LLC, New York, USA | 2020-21
3D Printing Specialist
iOrthotics, New York, USA | 2021
Manufacturing and Production Specialist
Locknesters, New York, USA | 2019
Graduate Assistant and 3D Printing Specialist
3D Printing Center, Pratt Institute, New York | 2018-20
Architect
Architecture BRIO, Mumbai, India | 2014-2016
 UX Strategy  
 Project Management 
 UX Research (Qualitative + Quantitative) 
 Data Synthesis 
 Data Visualization 
 Insight Generation 
 Service Design 
 UX Design 
 Interaction Design 
 UI Design 
 Information Architecture 
 Wireframing 
 Mockups 
 Prototyping 
 UX Writing 
 Usability Testing 
 Pricing Models 
 Agile Methodologies 
 Rapid Prototyping (Physical)